Saturday, January 24, 2015
The first step towards creating an internet presence is to develop and publish a website. This is the primary way most businesses become known to customers and potential customers. Of course, a website is only valuable if people actually visit it. Smart business owners want to know who is visiting, how they got there, and whether or not they are returning visitors. A good portion of what drives people to visit websites are marketing campaigns based around SEO, but how does someone measure the success of a marketing campaign without any benchmarks? Now, all of the web traffic does not matter at all, if a website is constantly down. Traffic monitoring is only one piece of the puzzle. One must also monitor his/her website for technical issues. Let's look at three monitoring tools.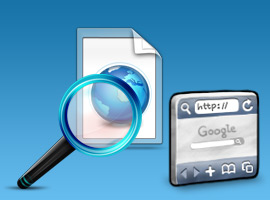 Uptime Robot is a free tool that will monitor up to fifty separate websites for each account. These websites are checked every five minutes in order to ensure that everything is working correctly. If the monitor encounters a problem, the account holder will be contacted via an SMS text message or an email. This may not be the most robust tool. It doesn't check CPU or memory issues. However, given the cost, it is certainly adequate for most websites.
No post on website monitoring would be complete without a mention of Google Analytics. Why? Well, Google Analytics isn't only the most popular or the biggest player in this category, it are also one of the best. When it comes to robust monitoring of website traffic, there is no better option than Google Analytics. Use GA to determine who your customers are, where they are coming from, and why they came to your website. This is a great way for business owners to measure the success of the content marketing strategies they are using. Imagine knowing how many customers have clicked into a website through a YouTube video or a blog. Imagine knowing how many customers are visiting a website using a mobile device. All of this information is gathered by GA and presented in a useful format that can be used to steer a company in the right direction.
Some webmasters aren't satisfied with knowing simply whether or not their website is up or down. They want to know that everything is performing at an optimum level. This is especially true with websites where transactions are being processed, and websites where fast performance is key to attracting and keeping customers and visitors. The best way to measure website performance is through direct user feedback. Pingdom is a service that does just that (among many other things). Pingdom account holders receive feedback from real users about the performance of their web pages. This gives a level of insight that no automated monitoring system ever could.
There they are, three website monitoring tools that have the potential to increase the performance and value of any web page or blog. Hopefully, these will prove useful to many business owners who wish to maximize the value of the internet for their company.
Bio:

Kateline Jeffeson believes that, only through experiential knowledge does one become an engaging and creative writer. Her degree in Journalism and a host of real-world study and experience has made her a permanent and popular blogger for PremierEssay.com.