Thursday, November 12, 2015
Although aluminum is among the most commonly-used metals in use today, many are unaware of the differences in the most common grades. One of the most common uses that has implications for people around the world is aircraft grade aluminum. There is enough technology and innovation available to ensure that this sort of aluminum is always improving. There are many reasons why this metal has been a mainstay in the aircraft industry, and why aircraft-grade aluminum has uses in other industries as well.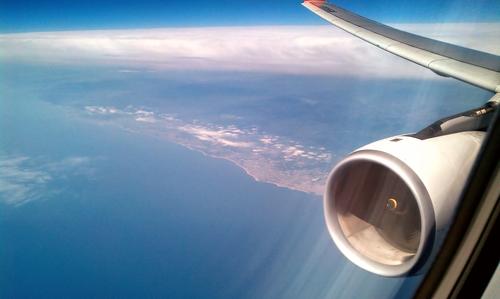 A Lighter Weight Makes a Difference
One of the main reasons aluminum is used in aircraft is because of its lighter weight. However, because of its molecular structure, it has better durability than other light materials like plastic. In addition to being perfect for aircraft, these features also make an aircraft-grade aluminum ideal in some maritime uses.
Weight Also Makes a Difference in Fuel Economy
The lighter weight not only assists in assembly but also helps the plane operate without requiring as much fuel. Aircraft that use less fuel help contribute to a cleaner environment. The aircraft can also travel at higher speeds, also reducing the fuel consumption required.
Very Easily Adaptable
One of the most useful things about aluminum is the fact that it is easy to shape. Because of its overall flexibility, it is much easier to shape into the designs that manufacturers need. It is a great alternative to steel, which is durable but lacks the flexibility needed for many applications.
Better Durability
Aluminum resists rust more easily than many other types of metal. Because of this, it requires less paint and, therefore, less maintenance. Companies that own aircraft or other vehicles made from quality aluminum will be able to keep everything in good shape for longer.
No Magnetism
In aircraft, one of the major concerns is the instruments being exposed to electromagnetic interference. If an emergency of this nature happens when a plane is at a high altitude, it could spell disaster. Aluminum removes this problem, making it possible for instruments to function without interference.
A Fireproof Option
One fact that many people outside the industry are not aware of is the fact that aluminum is a non-flammable material. This feature makes it very practical for other uses not related to air travel. As a result, it is a choice metal for many other uses where a fireproof material is ideal.