A quick word of warning before reading (well, a word of caution really). The websites, services and additional packages were all in existence during the time of writing, and none of them appeared (at least from an outsiders view) to be frauds, cons or tricks. However, the Internet is a dynamic animal which changes daily. A service that may be owned by an ethical company today may have been bought out by a morally bankrupt company tomorrow. The key take away from this is that you should fully investigate and research any company that offers you something for free.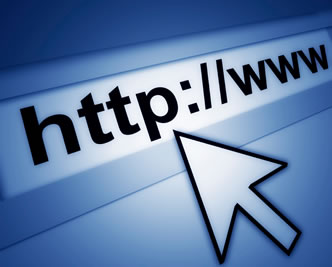 A web domain is the equivalent of signs for shops. When you register a web domain it is associated with / linked with the name chosen for a given set of web resources that from now on they will be uniquely identified by your domain name.
Get a website name that is similar to your company name, as this is very important for large companies who want to use the web as a showcase. However, its cost is quite prohibitive in most cases when they are linked to the actual industry. For example, "Beer.com" cost $7 million in 2004, and Toys.com was bought by Toys 'R Us in 2009 for $5.1 million.
Getting a free web domain
For those who just want to get a web domain that allows him or her to show to the online community their ideas and skills, there are several suppliers that offer free domains and/or hosting. Obviously, they will not provide the same quality of services offered by those who charge, but they are a good solution for those who want to get onto the internet without any great expense. These internet service providers offer web space as totally free; the only thing they ask in return is to associate the Internet domain name that you chose for the site.
The best example of this is with Blogger. They offer you a free web hosting and a free domain name, so long as your domain name ends with "blogspot.com". For example, if you wanted the domain name "happycarrot", then it would have to be "www.happycarrot.blogspot.com".
Here are some that offer you a web domain and web hosting, but who do not run adverts on your website, which is what some free hosting services do.
They offer 500MB of disk space and a 5GB Data Transfer package with no advertising on your pages unless you put it there yourself. Your domain name will have to end with ".50 webs.com" in the same way that your Blogger domain would end with "Blogspot.com".
If you choose not to have advertising on the site you have over 200MB of disk space and 2GB of bandwidth available. Otherwise, as long as you put up a banner at the top of the page, for the service to stream adverts, it offers 500MB of disk space and 10GB Bandwidth. It also offers five mailboxes, and your domain name will end with "Space.net-free".
They offer as much as 1.5 GB of disk space and 100 GB Data Transfer, more than enough space for any personal website. It does not run adverts on your website but at the bottom of each page shows the message "Free Web Hosting by 000webhost". Your domain name will end with "Net76.net".
They offer 5.5 GB of disk space and 200GB of Data Transfer. Your domain name will end with "Xtreemhost.com".
If you are just looking for free web hosting
Maybe you have a web domain already. If so then here are a few sites that offer free web hosting with no advertising. "iifree.net" offer 1GB of space and 15GB of bandwidth. "webhostplanet.com" offer 5GB of space and 20GB of bandwidth. "oxyhost.com" offer 5GB of space and a whopping 100GB of bandwidth.
You may also like to try "weebly.com" who offer you a CMS device in order to create your website. The domains they offer are free if you end your domain with "Weebly.com". Obviously, you must pick your domain name through their GUI interface.
The website "synthasite.com" also offers you free web space, a domain and a CMS tool to build your website. Your domain will have to be chosen through the GUI and will end with "Synthasite.com".
Again, please be wary of the terms and conditions that come with free programs especially any that offer you a free trial, as they often put you under obligation to purchase.
Author's bio:

The guest post is written by Sonia Jackson from http://www.write-my-essay-for-me.com

. She helps you in writing essays and research papers on different topics. Feel free to approach.
---